KCA Firm
West Virginia, United States
(on-site)
10 days ago
KCA Firm
West Virginia, United States
(on-site)
10 days ago
West Virginia University
Morgantown, West Virginia, United States
(on-site)
18 days ago
University of Virginia
Virginia, United States
(on-site)
17 days ago
University of Virginia
Virginia, United States
(on-site)
21 days ago
University of Virginia
Virginia, United States
(on-site)
21 days ago
University of Virginia
Virginia, United States
(on-site)
21 days ago
Virginia Tech
Blacksburg, Virginia, United States
(on-site)
30+ days ago
Virginia Commonwealth University
Richmond, Virginia, United States
(on-site)
30+ days ago
KCA Firm
West Virginia, United States
(on-site)
Description
Earn $1,000,000+/year in a growing Ophthalmology Department!
Join a University Program – Annual budget tops $1 Billion
Join a University with over 300 residents and fellows training in 14 residencies and 14 fellowship programs
Join a program that has recently added a world-renowned Dean and a visionary Chair that seeks to expand its regional referral center and establish an ophthalmology residency program
Join a department chair that stresses the importance of each physician developing a work/life balance that is individually suited for them
Excellent earning potential with no competition – two needs: Glaucoma and Cornea Specialist
Join a comprehensive ophthalmology department with optional research and cataract surgery opportunities

Looking for subspecialists in Glaucoma and Cornea

Ability to determine the specifics of your schedule, including patient volumes (be as busy as you want)
The department has plenty of the latest equipment, including Argos, Zeiss OCT, Heidelberg OCT, Zeiss visual fields, Zeiss Fundus Camera, Combined YAG/SLT laser, Wavelight FS200, and Wavelight EX 500.
Candidates with experience or coming out of training are welcome to apply
Earn a competitive income at the 90th percentile of AAMC or higher based on experience

Generous Base salary and wRVU production incentives
Sign-on and Relocation Bonus
Compensated call and Lasik
24 days of PTO, holidays, and 12 sick days
Occurrence-based malpractice coverage with a comprehensive benefit package

$1,000,000 plus income based on current physician earnings
Live in a Metropolitan area of 360,000+
Live in a historic, walkable city of tree-lined streets with stately homes, large, wide front porches, or the surrounding, quiet suburbs
Excellent public and private school systems (including Montessori, Charter, and college prep schools)
All types of family-friendly events, including recreational parks, youth leagues, plays, concerts, affordable country clubs
Known regionally for their outdoor activities, including mountain climbing, hiking, biking, golfing, and canoeing
Low cost of living, including a significant contemporary art culture and boutique shops
40 minutes away from the downtown metropolis and the airport
Enjoy the best of both worlds, a vibrant downtown metropolis with restaurants, live music, and parks, enjoy quieter suburban living, or choose acreage within 20 minutes of the clinic. It is a perfect area for anyone who enjoys hiking, fishing, biking, or golfing. There is no end to the charming lifestyle you can live in this active community.
What have I done to ensure the viability of this position?
Conducted an onsite profile, meeting with the University's administration, the Dean, the Chair, and senior leadership, including the hospital CEO, practice administrators, and staff

Provided consultation on the position, financial package, and recruitment process

I have had the pleasure of helping over 550 physicians, and I look forward to helping you find yours!
Qualifications: Board Certification / Eligibility in Ophthalmology and a Glaucoma or Cornea Fellowship. Call today for additional information and consideration. Don't miss out; Apply Today!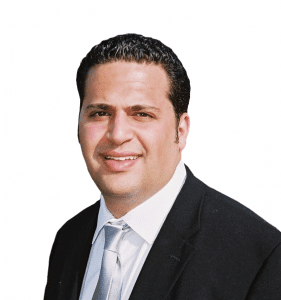 Job Information
Job ID: 71549594
Workplace Type: On-Site
Location:
West Virginia, United States
Company Name For Job: KCA Firm
Job Name: Ophthalmology Glaucoma and Cornea Faculty | Mid-Atlantic University | Job # 1219-OPH
Job Type: Full-Time
KCA is a nationwide consulting and recruiting firm with over 50 years of combined experience specializing in the healthcare industry and driven by a highly knowledgeable and skilled recruiting team. KCA excels in providing personalized consulting services to Hospitals, Groups/Practices, Academic Institutions, and Community Health Centers in order to 1) identify medical recruitment needs and 2) develop effective recruiting strategies within their unique environments. KCA is focused on building relationships with clients a...